Government of Canada Eases Travel Restrictions
Following an announcement from the Government of Canada, some travel restrictions in place due to COVID-19 will start to be removed or changed beginning April 1, 2022
This is welcome news for the travel industry and something for which we've been advocating, along with our airline and tourism partners. We agree now is the right time to safely remove some of the health measures that have been in place during the pandemic. This is due to high vaccination rates in Canada, clear science, and advice from public health professionals and the current state of COVID-19 cases.
What has changed:
Effective April 1, 2022, fully vaccinated passengers coming to Canada will no longer need to provide a COVID-19 test result to enter the country.

Arrivals testing is returning to mandatory random testing for vaccinated international passengers. Moreover, passengers will not be required to quarantine while waiting for results

Children under the age of 12 will not be subject to isolation when travelling with vaccinated adults, which will allow them to return to school, daycare or camp faster.

The government is no longer recommending Canadians avoid travel for non-essential purposes.
Toronto Pearson is continuing to advocate for changes to arrivals testing and streamlining of inbound public health requirements that continue to create bottlenecks for inbound travellers and returning Canadians.  Canada needs to move to a national surveillance system that does not impede the movement of travel, yet still provides an early warning system for public health.  Arrivals testing at airports has proven to be an ineffective tool.
Federal Pre-Budget Submission
Canadian airports have historically been magnets for jobs and investments. They support trade and tourism and can be significant contributors to local and national GDP. Toronto Pearson continues to support the essential movements of cargo and people, including the movements of vaccines. To ensure airports regain their competitiveness, we have been working with the federal government to address issues such as the removal of travel testing. The GTAA put in a pre-budget submission which highlights some of those issues listed below:
Harmonizing global rules and regulation and developing a playbook for the future: The Government of Canada should continue to make the air travel process in Canada more seamless and comparable to other countries and take a leadership role to harmonize global rules by working with its G7 and G20 partners, and through bodies like ICAO and the WHO.
Providing a ground rent waiver for 2021 and 2022: The Government of Canada should reconsider its decision to defer 2021 airport rent and provide a full waiver of rent for 2021 and 2022 given the impact of government travel restrictions and negative travel advisories on our finances.
Helping Canada Compete: The Government of Canada should continue and increase funding infrastructure investment through programs like the Airport Critical Infrastructure Program and the National Trade Corridor Fund to support Canada's competitiveness.
Rethinking infrastructure financing and building the airport of the future: The Government of Canada should build upon the theme of how to finance infrastructure from its National Infrastructure Assessment by examining innovative financing suggestions. These include redirecting airport rent to strategic airport investment that support Canada's competitiveness and national objectives to ensure Canada has 21st century infrastructure.
Provide Canadian airports with the tools to generate more revenue to recover faster: The Government of Canada should modernize its duty-free policies and regulations to allow the establishment of Arrivals Duty Free (ADF) and Dual Shop Stores (DSS) at Canadian Airports to further support small and local businesses.
Leverage aviation to build more resilient supply chains: The Government of Canada should continue its focus on supply chain resiliency and the development of a national strategy that incorporates and highlights the role of aviation in the national supply chain. It should specifically partner with industry to improve data collection, transparency, and digitized processing to acknowledge and address competitive and proprietary information, as well as support initiatives that generate greater service levels with CBSA to better facilitate the movement of goods.
Sustaining business in light of continued weakening finances: The Government of Canada should maintain the subsidy rates of the THRP at their current levels beyond March 2022 and continue to make the THRP available to eligible businesses until September 1, 2022. Moreover, the minimum current-month revenue loss requirement should be lowered from 40% to 20% for eligible companies to access the THRP.
Resourcing for recovery: The Government of Canada should ensure that agencies like CBSA and CATSA are adequately resourced to meet the requirements for expected increases in travel volumes and meet globally competitive processing standards. The Government of Canada should likewise engage the US Government to ensure that there is a plan to return to pre-pandemic resourcing levels at preclearance sites.
Deborah Flint Highlights Pearson's Vital role in Economic Recovery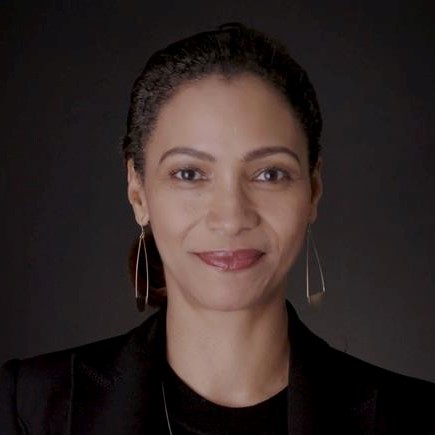 On December 6, 2021, the GTAA President and CEO, Deborah Flint, spoke at the Tourism Industry Association of Canada's (TIAC) Tourism Congress on the vital role that aviation plays in fostering a flourishing tourism industry.
Deborah took the opportunity to remind attendees that while it's no secret that the aviation and tourism industries have been hard-hit by the COVID-19 pandemic, air travel's pre-pandemic contribution to the nation's economy was substantial and it's critical that Canada's airports remain globally competitive. Read More.
Airport Critical Infrastructure Program Funding Announcement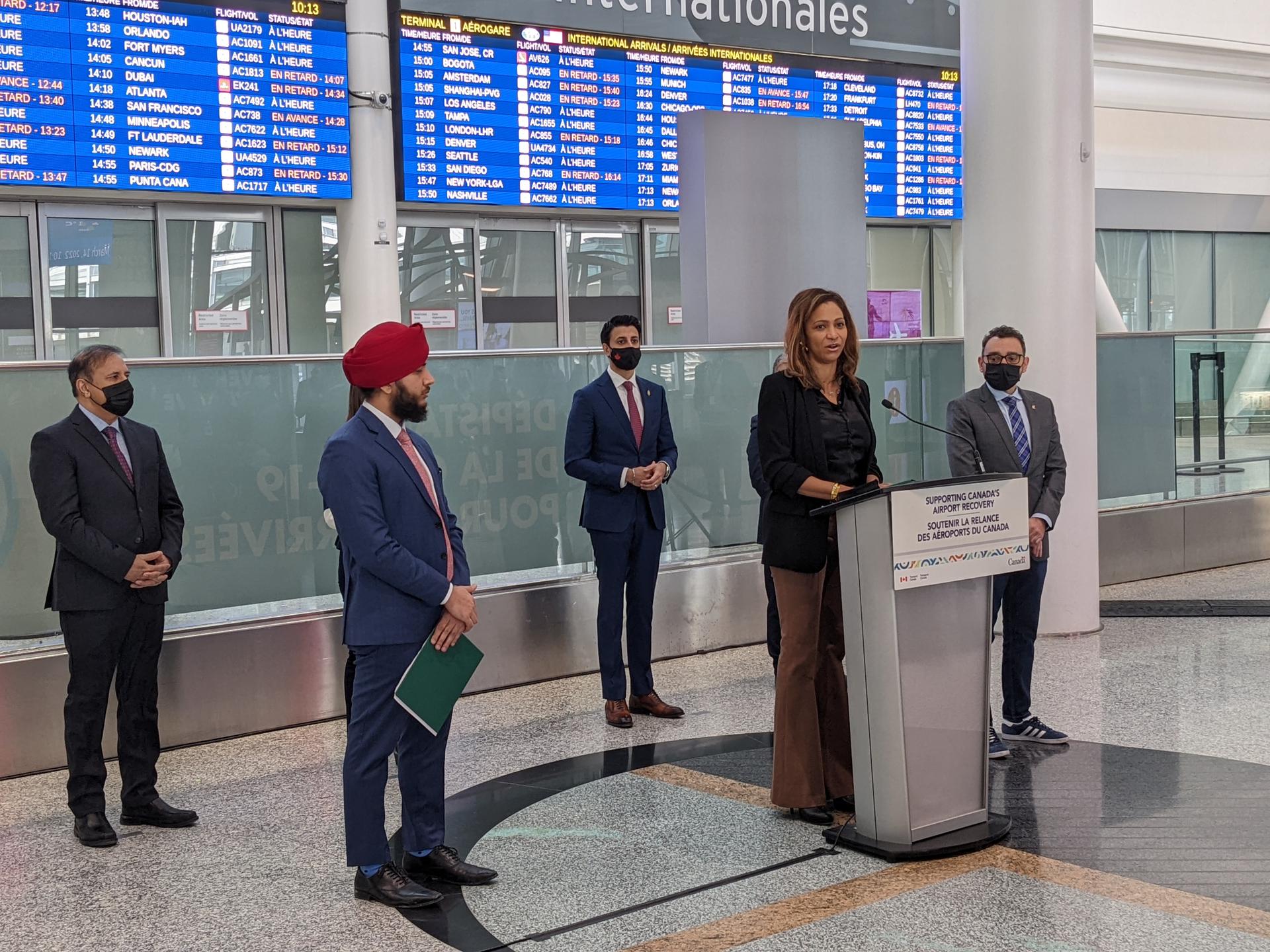 As we well know, a strong recovery for Pearson will help drive a strong recovery for Canada. On March 14, we welcomed Minister of Transport Omar Alghabra to Pearson, along with a number of supportive local elected officials. Minister Alghabra awarded $142 million in funding to Pearson as part of the Airport Critical Infrastructure Program. Learn More.
This funding will help to advance some critical projects that were put on hold given the pandemic, and is a good first step to support our recovery. We stand ready to work with government to build back better and ensure Canada has an airport that is sustainable, more efficient and responsive to the demands of people and society. Airports and governments must work together to make this a reality.
Our Operations and Healthy Airport
Pearson Recognized by ACI World In their Voice of the Customer Initiative 
We are thrilled to have been recognized by Airports Council International as part of their Voice of the Customer initiative! The recognition acknowledges our ongoing commitment to engaging, gathering feedback and prioritizing the voice of our passengers during the COVID-19 pandemic, including the launch and continued evolution of our Healthy Airport program last year.
Thank you to all of our colleagues who continue striving to understand the needs of our passengers and pressing on during these trying times to work towards a strong recovery, both for Pearson and for Canada. This accomplishment would not have been possible without our world class airport employees.
Toronto Pearson Named Best Large Airport in North America for 2021
Through the Airport Service Quality program, Toronto Pearson has won two awards for 2021. We are pleased to share that for the fifth year in a row, Toronto Pearson has been "Best Large Airport in North America" by Airports Council International (ACI) World, the global trade representative of the world's airports. Pearson also received the award for "Best hygiene measures by region" in North America for the second year in a row. This category was newly added in 2020 as a result of the COVID-19 pandemic. Learn More.
Advocating for infrastructure investments at the Canada 360˚ Economic Summit
On February 9th, GTAA President and CEO, Deborah Flint, joined by other Canadian infrastructure leaders, spoke to more than 1,100 attendees at the Canada 360˚summit as they discussed the actions needed to find better ways of connecting Canadians by moving goods and people. Deborah urged Canada to invest in airports and open up the possibility of alternative funding options for smart, innovative and sustainable infrastructure, thereby avoiding the risk of losing a key ingredient to our nation's success and competitive advantage. Read More.
GTAA Recognized by Forbes as one of Canada's top 100 employers
On January 25th, The GTAA was ranked in the top third of the "best employers in Canada" under Forbes' annual Canada Best Employers list. The list ranks the 300 best employers identified by Forbes' independent survey. Forbes partnered with market research company Statista who surveyed more than 100,000 Canadians working for businesses with at least 500 employees. All the surveys were anonymous, allowing participants to openly share their opinions. The respondents were asked to rate, on a scale of zero to ten, how likely they'd be to recommend their employer to others. Statista then asked respondents to nominate organizations other than their own. Read More.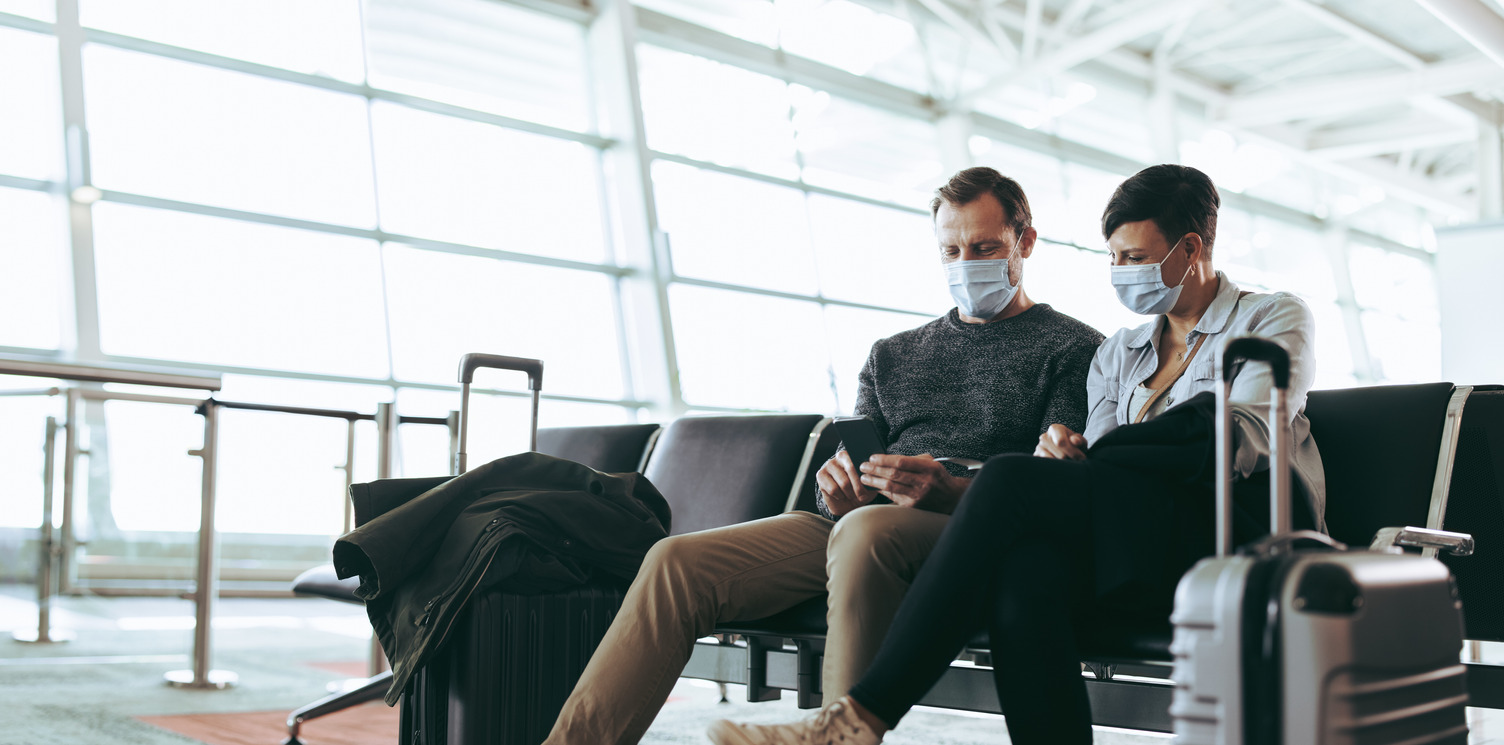 Passenger Insight Report During COVID-19 - February
Our monthly Passenger Insight Report for February indicated the following:
Changes to travel frequency: 31% of passengers indicated that the have not decreased their travel plans, a 3% increase since the last reporting period. 44% of passengers decreased their travel plans while 31% did not. 46% of passengers indicated that they plan to travel less – a 4% decrease since the last reporting period.
Current travel behaviours: There has been an increase in vacation/sightseeing travel for first-, second- and third-time travellers since COVID-19. Overall, current travel behaviours indicate an increase in travel within Canada and internationally compared to the last reporting period; however, there was an 18% decrease in respondents planning to travel within Canada for their next trip and a 16% increase in respondents planning to travel to Latin America.
The Efficacy of Health and Hygiene Measure: 93% of passengers rated the safety and hygiene measures at Toronto Pearson as being effective. In February, the scores across the clarity of signage & instructions to inform about safety and hygiene measures (90%), and the deployment of staff to implement these measures (90%) all contribute to our passenger's overall confidence (95%) to travel through Toronto Pearson. 33% of passengers noted experiencing stress on the day of travel. On a 5-point scale (with 5 being the highest level of stress), passengers note their stress level as being 2.33 while travelling through YYZ in February, representing a 1% decrease since the prior reporting period.
Over and above the Passenger Insight Report, it should be noted that Friday, March 11 was the busiest travel day at Pearson since the beginning of the pandemic, indicating that there is a renewed interest in travel on the part of the public.
Mark your Calendars for the 2022 Noise Forum Meetings
The Noise Management Forums are as series of briefings, presentations and working groups that will help Pearson work smarter with its communities and collaborate better with industry partners. You can view the schedule of upcoming meetings here.
06L/24R Runway Rehabilitation Project to Start In Spring
Toronto Pearson International Airport is embarking on one of the largest runway rehabilitation projects in its history. Starting in Spring 2022, the airport will begin major work on 06L/24R, Toronto Pearson's second-busiest runway, first built in the 1960s, to ensure the continued safe operation of the airport, and consequently the safety of passengers, employees and the communities we serve. We are still in the planning stages and expect more details on the schedule, community impacts and mitigations soon. Keep up to date on the project here.
Copyright © 2020 Greater Toronto Airports Authority, All rights reserved.

Greater Toronto Airports Authority
3111 Convair Drive
PO Box 6031
Mississauga, ON, L5P 1B2, Canada

Please refer to the GTAA's Privacy Policy for more information regarding the manner in which we treat personal information.