Blog
Why Corporate Advocacy Should Be a Key Pillar of Your CSR Strategy—And How to Get Started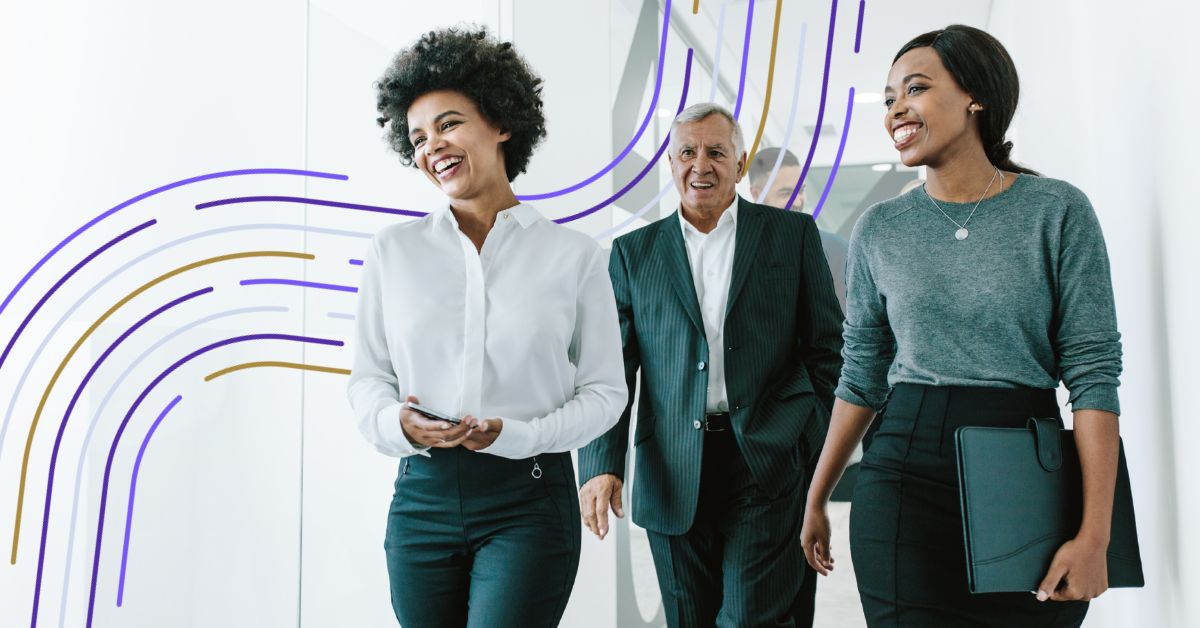 In the past, consumer brands have spent their time on social media posting about new products, sharing content from influencers, and trying to get us to buy things. But they've added new messages to the conversation in recent years. Companies are getting political—and there are strong reasons why.
A decade ago, companies often avoided taking positions on social issues. Topics like immigration, race relations or LGBTQ rights were divisive, splitting Democrats and Republicans from one end of the nation to the other. Few companies were willing to risk alienating half their customers. Today, that fear is all but gone, with companies routinely taking positions on even the most controversial issues.
For example, when a group of 147 lawmakers voted against certifying federal election results in 2021, just one day after rioters stormed the U.S. Capitol, companies reacted immediately. More than three dozen—including Ford, Disney, Marriott and many other household names—halted, paused or reviewed their PAC donations to some lawmakers. The National Association of Manufacturers released a statement condemning the Jan. 6 attack as a dangerous form of mob rule. "This is not the vision of America that manufacturers believe in and work so hard to defend," the statement said.
When millions of people marched in support of racial equality following the killing of George Floyd in 2020, scores of companies supported the Black Lives Matter movement, including Amazon, Netflix, Citigroup and many more. Nike went so far as to alter its signature slogan, releasing a video that said, "For once, don't do it. Don't pretend there's not a problem in America."
There are many reasons why an increasing number of companies have found their voice. A new generation of young consumers has entered the marketplace. U.S. demographics are changing dramatically. And American politics are more fractured than ever. All of these factors have altered the chemistry in the marketplace, creating major incentives for companies to speak out. In effect, corporate advocacy is becoming a market expectation.
Consumers and employees increasingly expect companies to declare themselves on political and social issues. Some have even on important topics or seen . Equally important is that just posting on social media is no longer enough for many consumers and employees. They want companies to truly get active.
Thankfully, corporate advocacy is a strategy that can help companies gain standing in the markets they serve. It fits in nicely as an extension or corporate social responsibility (CSR) efforts; can create a bond with consumers, presenting a competitive advantage; and can play a key role in attracting and retaining employees. To learn more about how your company can develop its voice, read on.
Corporate Advocacy is Good Business
Data shows that consumers care about where companies stand on political issues. For example, more than 8 out of 10 respondents—81 percent—say CEOs should visibly discuss public policy, according to the , an annual report that has measured trust worldwide for more than two decades.  Strong majorities want to hear from CEOs on jobs, the economy, technology, climate change, discrimination, immigration, wage inequality and other issues. In fact, the report shows that businesses are now among the most trusted institutions in U.S. public life, with almost half (49 percent) of those surveyed saying they trust companies versus 39 percent for government and media.
Back in 2018, a separate found that 64 percent of consumers worldwide will buy or boycott a brand solely because of its position on a social or political issue. CEO Richard Edelman called it "the birth of brand democracy."
"Brands are now being pushed to go beyond their classic business interests to become advocates," he said in a statement. "It is a new relationship between a company and consumer, where a purchase is premised on the brand's willingness to live its values, act with purpose, and, if necessary, make the leap into activism."
"
Anecdotal evidence abounds showing that companies have responded, transforming corporate activism into a mainstream idea. For example:
Amazon, General Motors, Google, Netflix, Starbucks and hundreds of other companies signed a statement opposing state legislation that makes it harder for people to vote after bills started to proliferate around the country.
Levi Strauss & Co., Gap Inc., Twitter and Uber were part of roughly 500 companies whose CEOs signed a letter to Congress urging lawmakers to pass gun control laws. "Our families, our communities, and our places of business are depending on you," they wrote. "Stand with us and the American public. Put the safety of your constituents and their children first. Transcend partisanship and work together to pass bold legislation to address gun violence in our country."
Nike embraced former NFL quarterback Colin Kaepernick after he took the polarizing step of kneeling during the national anthem at games to protest racial injustice. The company signed him to a contract and put him in an ad that addressed the issue directly. "Believe in something," the ad said. "Even if it means sacrificing everything."
Some companies have advocacy baked into their business model. For example, Patagonia is a pioneer in corporate advocacy and has maintained an extremely active stance. The company sued the Trump administration in 2017 over protection for federal lands. When it launched the campaign, Patagonia blackened its home page to emphasize a provocative message: "The President Stole Your Land."

View this post on Instagram
Some companies also act together on issues that impact business and concern employees. For example, more than 50 major companies
set climate goals
, aiming to be carbon neutral by 2040. One of them is Fedex, where carbon reduction is a major challenge. Even if the company hit its 2040 goal, it will remove less than .3 percent of U.S. greenhouse gas emissions. For corporations to make a broad impact, they often have to turn to different strategies and work together.
---
Adding Corporate Advocacy to CSR
What does adding corporate advocacy to CSR mean for your company? The answer will be different at every organization. Most major companies already lobby on issues that relate directly to their business. Adding social issues to that list requires thought, consideration and a plan. Yet this much is certain: a shift to proactive corporate advocacy can transform the relationship between your organization and your audience. It can set your organization apart as one that goes beyond philanthropy, sustainability  and other traditional corporate social responsibility efforts—and not just when issues are in the news.
The truth is that companies have a unique voice on policy. Between the customers who know and trust your brand, employees who have chosen your company as their workplace, and your current CSR work, companies are central to communities. When they take a position, policymakers listen.
While corporate advocacy often requires the involvement of top executives and multiple departments, many times the strategy is born on the public affairs team, which is closest to the political arena and often understands issues more clearly. Your team can draft a strategy and take it to your execs for approval, understanding that the plan may be modified and refined in the process.
Assuming that you want an active program, meaning your organization will go beyond simple policy statements and use grassroots advocacy and other tactics, the first steps to add advocacy as a CSR initiative will depend on whether your company has an existing grassroots advocacy program. If your team already uses grassroots advocacy, it will be an easier transition. You have already built an audience of employees or consumers who are used to reaching out to elected officials on your behalf. If this is the case, it is simply a matter of expanding the portfolio and explaining the move to your audience. If your team is brand new to grassroots advocacy, you'll need to address infrastructure, investing in professional advocacy tools and building an audience.
Whatever the case, the effort starts with building a plan that the entire company can support.
Engage Your Employees Up Front
The first step to developing your plan is to talk to employees, the backbone of your organization. Engaging with them proactively will help you identify the issues they care about and get ahead of many advocacy opportunities.
Consider reaching out to your employee resource groups in order to learn from them where your company should engage. Buy-in from these leaders gives authority to your work and allows you to generate participation across the organization more easily. If you don't have such groups, this is a great time to create them.
Don't underestimate the power of your workforce. Polls show that employers have become well-trusted sources. In the United States, according to the Edelman Trust Barometer , almost three quarters (74 percent) say they trust their employer. Companies that align their position on issues with employee sentiment in a nonpartisan way can avoid problems and cultivate a potent asset.
As you talk to employees, note that you may one day create a social issues team with diverse backgrounds and from across the business. Keep an eye out for candidates.
Create a Framework to Assess Issues
Choosing issues to engage on is a strategic decision, and it should be controlled by a process. Your company can create a framework with baseline criteria for engagement on a new issue. Here are some items to consider:
Consistency. Advocacy should be consistent with previous statements and activities. If your company has engaged on the issue in the past, it may be a question of how—not whether—you act. Remember too that taking a position on an issue is a commitment that has to be honored across the company. Companies that get active based on strategy in one department and then counteract that strategy in another can find themselves answering awkward questions. While there may be no such thing as perfect alignment, avoid obvious contradictions.
Business Impact. Can you draw a line between the issue and your business? Do your company's products or services help solve the problem (or perhaps contribute to it)? Issues that easily relate to your business will be easier to sell internally and to explain to your audience
Cultural Fit. Corporate activism works best when it matches the culture and values already established at your company. The best campaigns make immediate sense to customers, employees, leadership—even the general public. For example, Airbnb unveiled its dramatic "Is Mankind?" national advertisement in 2015, which showed unwavering support for transgender Americans at a time when transgender rights were under assault by federal and state policies. The ad, which communicated the company's operating principle and advertising slogan "belong anywhere," worked because inclusion was one of the company's core values. The LGBTQ community was already an important part of its customer base, making the ad a natural form of advocacy.
Remember too that even the best plans and frameworks cannot predict the future. Keep the process open such that you can adapt and respond to unexpected issues as they arise. Structure your corporate advocacy program so that core constituencies can contribute ideas.
Advocacy With Impact
Advocacy activity can take many different forms, especially when it comes to social issues. Whether your company is backing or opposing legislation, supporting a particular community or championing a cause, there are a menu of options that go beyond standard communications and requests to have your audience contact lawmakers. Direct advocacy like that is powerful, but it can be more so when used with additional tactics, many of which have a higher public profile. Here are some examples:
Petition Campaigns. A petition campaign is a simple tool, but it can yield major results. A petition with thousands of signatures can grab attention—from policymakers and media—and is a strong indicator of your company's position. More importantly, it shows the support you can marshal.
Coalition Work. Joining with other companies can be a powerful strategy because it shows industry sentiment. Put another way, it shows that your position extends beyond your company. For example, Facebook, Google, Microsoft, Amazon and other companies that rely on U.S. visas to hire skilled foreign labor formed the Coalition for the American Dream in 2017 to support immigration reform. A coalition like that is likely to gain more attention than any one company by itself.
Business Activities. Support for advocacy positions can be woven into products and services. For example, Target has long supported LGBTQ+ rights, backing legislation to prevent discrimination, donating to organizations and holding events. But Target also partners with LGBTQ+ designers and entrepreneurs to release a collection of clothes and other items to celebrate Pride month.
Whatever your strategy, make sure you take time to educate. It is important to thoroughly explain to your audience what you are doing and why you are doing it, especially if the connection to your business is not immediately clear.
Report Your Impact
Reporting your results is an essential part of a strong program. While measuring the impact of traditional advocacy on the bottom line can be difficult, and CSR-related advocacy is sometimes more so, the effort is extremely worthwhile. If you face pressure to explain why corporate advocacy and CSR activity is a valuable use of time and resources, it helps to have metrics to make the argument.
While it is often tough to draw a straight line to revenue, there are many other metrics you can use to build the case for continuing advocacy. Here are some examples:
Rate of Engagement. Track the number or percent of employees and customers who take action. Engagement is often valued across the organization. Also, pay attention to the number of return advocates, meaning those who take action multiple times.
Employee Satisfaction. Company advocacy can sometimes correlate to (though probably not cause) positive trends in employee surveys. Over time, helping employees engage in issues that matter to them and showing the company is willing to take a stand can also improve employee retention.
Earned Media. Corporate advocacy can earn media recognition, though this is likely to get less common as more companies get active. Make sure your communications department is amplifying the efforts you make.
While tracking performance can be challenging, creating a record of positive gains is vital to maintaining an advocacy program and documenting its contribution to the company. It allows you to set clear expectations for what you are trying to achieve and measure how the program meets those expectations.
---
Overall, adding advocacy to corporate social responsibility efforts has many potential benefits, but there are also risks. The list of companies that set out with good intentions only to have their efforts fail is long. Some have even done reputational damage. The takeaway is that wading in on social issues is a job to be done with care. Do your research. Obtain buy-in from employees and company leadership. Track metrics and adjust. Developing your company's voice is not something to fear, but you should treat the process with respect.
As Missy Owens, director of ESG policy and engagement at General Motors, said at an event, "You don't always have a business case, and it's the right thing to do. I think it's a struggle for companies. The level of engagement … will continue to grow."