If you're not evaluating how your issues are perceived by the public, you're missing a big piece of the public affairs puzzle. Tracking mentions of your organization's key issues in the news alongside key bills helps your team understand how your issues impact an official's district. With this intel on hand, you can plan an engagement strategy based on these insights.
By incorporating news monitoring to your Quorum account, your public affairs strategy can stay informed by both legislative and public media insights, allowing you to make a deeper impact on the issues that matter most to your organization.
Add News Monitoring to Your Tracking Dashboard to Visualize Where You're Getting Press
News monitoring scans over 85,000 global news sources for mentions of keywords you enter into Quorum to track. This gives you a digest of all articles that mention your organization or your key issues — helping you gain a deeper understanding of how the public perceives your issues in the media. Incorporate this into your public affairs strategy to gain a deeper understanding of the intersection between how the news covers your issues and how this affects the legislation that addresses your issues.
One way organizations use Quorum's news monitoring is to brief themselves on a legislator's local coverage of their issues before heading into a meeting with that legislator. But you can also use news monitoring on a more evergreen basis.
With Quorum dashboards you can track policy and media mentions of your organization and its issues all on the same page. Quorum's dashboards provide different ways to visualize and synthesize information. Track these metrics with news monitoring tools to better understand your issues in the news: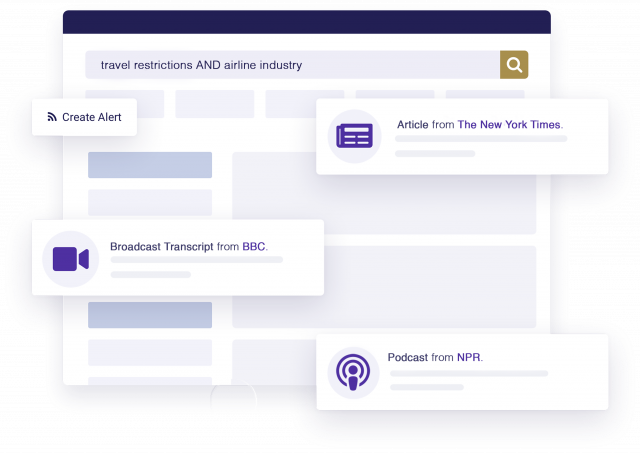 Heat Map: This map of the U.S. shows where articles that mention your issues are published, and the volume of articles that mention your issues by state. The darker the color, the higher the volume of articles released in that state. This helps your team proactively check that your communications efforts align with where public conversations on your issues are happening. If a state is darker and you haven't met with members from that state's congressional delegation, consider scheduling meetings with them to capitalize on the amount of coverage you're getting in their state.
Mentions Percentage Tracker: You're trying to establish a connection between your organization as the authority over its issues and legislative priorities. Your organization's presence in public conversation around your issues is important to supporting your lobbying strategy. This widget calculates what percentage of news articles covering your issues also mention your organization. Use these metrics to gauge how effective your public relations strategy is in getting your organization to be part of the public conversation about your issues.
News Article Feed: A live feed of all news articles that mention issue-related keywords allows you to more easily spot new articles in one place and scroll through chronologically to see what each week's news coverage looks like. This keeps you up-to-date on the latest developments on your issues.
Month by Month Line Graph of Number of Articles: An auto-updating line graph of the number of articles mentioning your issue month by month helps you track the volume of mentions the issues receive. This allows your communications team to spot trends on when news around your issues spikes and dips so they can better plan their communications and legislative strategies. Use this to inform your policy reputation calendar. Based on the coverage of your issues in a given month, you can work this into your policy communications to keep your issues relevant to legislators before you have an ask of them.
Live-Feed of Keyword Mentions by Legislators: This feed helps you stay updated on what public officials are posting about your issues, providing opportunities for your organization's lobbying team to schedule meetings with officials that are particularly vocal on your issues. If you haven't seen a legislator on a committee that matters to you post about your issues, schedule a meeting with them to educate them on why your issues matter.
Use Quorum's Mobile App to Access Key District Insights, On Site
While Dashboards help your team track news and legislative updates at a high-level, Quorum's mobile app helps your state and federal lobbyists get more narrow into a particular official's district before a meeting.
Ahead of a meeting with a legislator, enter notes into that official's Quorum profile with news articles and statistics about your issues in their state. Then, when a lobbyist is heading into that official's office for a meeting, they have these insights in their back pocket via their mobile phone that they can quickly reference and work into their talking points.
Quorum News Monitoring is a Lobbying Game Changer
By tracking both legislation and news on your issues in one system, you're freeing up valuable time and giving your lobbyists an arsenal of intel to fuel their meetings. Use this saved time to focus more on your legislative advocacy strategy whether it's at the local, state, or federal level.