Our Team
Changing Washington, One Datapoint at a Time
We're hiring!
Learn more about working at Quorum on our careers page.
Alex Wirth
Cofounder
Alex is a cofounder of Quorum primarily responsible for business development and customer success. Alex interned in the Office of the Chief of Staff at the White House, in Senator Jeff Bingaman's (D-NM) office, and was a U.S. Senate Page. Alex started the Campaign for a Presidential Youth Council where he conducted over 60 meetings on Capitol Hill. These meetings led to the introduction of three bipartisan resolutions supported by six U.S. Senators and eighteen Members of Congress. Alex was appointed by Secretary Clinton as the youngest member in history to the U.S. National Commission for UNESCO. Alex has spoken at the United Nations, the Clinton Global Initiative, and the World Forum for Democracy. Originally from Santa Fe, New Mexico, Alex graduated from Harvard with a degree in Government and Economics.
Jonathan Marks
Cofounder
Jonathan is a cofounder of Quorum primarily responsible for product design and development. His work with Quorum has been recognized as a Model of Excellence by the InfoCommerce group. Jonathan has spoken about the intersection between politics and data at the Amazon Web Services re:Invent Conference, professional conferences, and numerous universities. Originally from Brookfield, Wisconsin, Jonathan graduated Summa cum Laude with Highest Honors in Chemical and Physical Biology and Computer Science from Harvard where he was a member of the Division I Varsity Swim Team. Jonathan is a member of Phi Beta Kappa and a four-time published author in peer-reviewed journals including Science and the Journal of the American Chemical Society. Jonathan enjoys prentending to stay in shape by hiking and biking and ruins it by cooking.
"The sophistication of the Quorum platform speaks to a level of political savvy and technical skill far beyond the scope of what one would normally expect from entrepreneurs of this age."
Harold Ickes
Founding Partner, The Ickes & Enright Group
Business Team
Josh Hone
Director of Business Development
Josh leads Quorum's business development team. Originally from Albuquerque, Josh worked on a US Senate race in New Mexico and was named to the National Advisory Board of the Young Americans for Romney coalition. Since coming to DC, Josh spent a year at the Townsend Group, a PAC fundraising consulting firm. An Eagle Scout, Josh enjoys reading, skiing, and is an avid Red Sox fan.
Ryan Thornton
Director of Customer Success
Ryan leads the customer success team and helps to ensure that clients can use Quorum to their fullest advantage. He is originally from Pittsburgh, PA and enjoys biking around DC, reading, and playing ultimate frisbee. Prior to joining Quorum, Ryan worked in policy and government affairs at the AFL-CIO and in Senator Bob Casey's office.
Libby Wuller
Business Development
Libby moved east from Stillwater, Oklahoma and is on the business development team. She started her political work in Senator Jim Inhofe's (R-OK) press office and later worked in government relations and advocacy for the YMCA of the USA . Libby also spearheads efforts in Washington to raise funds for Children's National Health System. In her free time, Libby enjoys sipping on black coffee, reading coffee table books, and mountain biking in the Rockies.
Leyla Kravitz
Customer Success
Leyla is a member of the customer success team. Originally from Boston, she's no stranger to the district--having lived here since her time at George Washington University where she studied International Business and International Politics. Prior to joining Quorum, Leyla was a part of the Adrienne Arsht Latin America Center team at the Atlantic Council. When not helping clients get the most out of Quorum, Leyla enjoys traveling, hunting for DC's best chocolate chip cookies, and spending time with friends and family.
T.J. Clark
Business Development
T. J. is a Chicagoland native and part of the business development team. T. J. has been attracted to politics ever since 2004, when Howard Dean grabbed his attention and Barack Obama stole his heart. Most recently, he spent time with the Martin O'Malley campaign in Iowa. Teedge likes to spend his spare time reading history, arguing politics, telling stories, and rooting for the Chicago Cubs.
Bethany Foxx
Customer Success
Bethany is originally from the sweetest place on earth, Hershey, Pennsylvania, and is a member of the customer success team. She previously served as a fellow at the Eisenhower Institute focusing on energy and space policy and studied European politics in Copenhagen, Denmark. Bethany graduated from Gettysburg College with a degree in Political Science and International Affairs and enjoys reading the newspaper, kayaking, and exploring new places.
Mary Hanley
Business Development
Mary is a member of the business development team, originally hailing from the SF Bay Area. Prior to joining Quorum, Mary served as a member of Uber's policy and communication team, and was most recently at the Internet Association. She graduated from Georgetown University with a degree in international political economy, where she led the Georgetown Student Tenant Association.
Meghan Byrd
Customer Success
Meghan hails from Palo Alto, California and recently graduated from Bucknell University. At Quorum she takes point on all things product on our Customer Success team. Before joining the team she worked in D.C. in the public and non-profit sectors, as well as at a few start-ups in Silicon Valley, including Lex Machina and UserTesting. In her free time she enjoys brainstorming travel destinations for her next adventures and trapezing!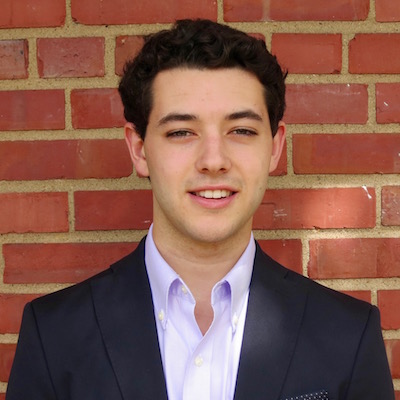 Gray Kinsella
Business Development
Gray hails from Hingham, Massachusetts. When he's not working on Quorum's business development team, Gray enjoys skateboarding, listening to music, and cheering on any of the New England sports teams.
Melissa Theiss
Director of Operations
Melissa manages the operations for Quorum's business and development teams, coordinating finance, HR, and other team-wide functions. A Harvard graduate, Melissa comes to Quorum from Taser's leadership development program where she had impact across several different verticals around the company.
Kevin King
Communications & Marketing
Originally from Carrollton, Texas, Kevin is a member of the business development team. Prior to Quorum, he interned for startup incubators 1776 (D.C.), and Capital Factory (Austin, Texas). Kevin has previously worked in the Texas House and Senate, in areas of policy and speechwriting. He graduated from the University of Texas at Austin (hook'em), where he was selected as a Fall 2015 Bill Archer Fellow. Kevin enjoys storytelling, listening to live music, and daydreaming about breakfast tacos.
Elizabeth Stockton
Business Development
Elizabeth, a New Jersey native, is a member of Quorum's business development team. Her previous political experience includes working on Elizabeth Waren's 2012 Senate campaign, interning in Senator Warren's office, and working in the State Department's Bureau of Public Affairs. Outside of work and academics, Elizabeth enjoys cycling, traveling, and finding the most Insta-worthy food in new cities.
Michael Bond
Operations
Michael, a sixth generation Texan, studied Finance, Political Science, and Economics at Texas Tech University. Before joining Quorum, Michael spent a semester interning on Capitol Hill for Senate Majority Whip, John Cornyn (R-TX) and spent a summer working at Hess Corporation, where he designed an improved cost management system.
Andrew Mandelstam
Business Development Intern
Andrew originally hails from New York City and is part of the business development team. Following his gap year, he will be attending the University of Chicago where he will major in political science. Previously, Andrew has interned in Mayor Bill de Blasio's Office of Correspondence and in U.S. Representative Elizabeth Esty's (D-CT) congressional office. As an avid New York sports fan, he supports the Mets and the Jets even when it is difficult to do so. Outside of work, Andrew enjoys reading the newspaper, debating politics, and listening to good rhetoric.
Development Team
Steven Kekacs
Software Engineer
Steven leads Quorum's legislative tracking efforts and is responsible for Quorum's state data, email alerts, Advanced Search, and more. Steven was a Varsity swimmer at Harvard and is an avid juggler and unicycler in his free time.
Ty Rocca
Software Engineer
Ty leads the development of Quorum's outreach tools including Quorum Outbox and our project management tools. Ty was a member of the Harvard Men's Swim Team where he swam mid-distance freestyle and backstroke.
Jake Seaton
Software Engineer
Jake leads the development of Quorum's user-oriented features including Projects, Notes, Spreadsheet, and Search. Jake is also responsible for maintaining the security of Quorum's user-facing features. Jake is a self-taught web developer hailing from Manhattan, Kansas. He dislikes large apples. In his free time he enjoys playing tennis and writing.
Aaron Pelz
Software Engineer
Aaron is a member of Quorum's software development team. He has been coding since high school, when he worked on a robotics team at The Ohio State University. Aaron works primarily on backend features, populating Quorum's vast database with up-to-date data. He enjoys running, hiking, and a good cup of coffee.
Jack Harris
Software Engineer
Jack works mainly in Quorum's frontend making data visualizations. Before working at Quorum, Jack did web design work for the US Department of Justice and for filmmaker Casey Neistat. In his free time, Jack likes creating graphic designs and surfing.
Khoa Tran
Software Engineer
Khoa works primarily on the backend of Quorum, focusing on fulltext searching, database, security, and DevOps. He was a California Golden Bear and has never seen snow in his life until moving to DC. In his free time, Khoa loves practicing Brazilian Jiu Jitsu, powerlifting, playing tennis, and cooking authentic Vietnamese food.
Will Deuschle
Software Engineer
Will is a full-stack software engineer hailing from the great city of Buffalo. In addition to certain backend features, he leads development of Quorum's Profiles. Will is currently a junior at Harvard University where he studies computer science and global health policy. In his free time he enjoys improv comedy, backpacking, and ultimate frisbee.
David Wong
Software Engineer
David works mainly on wrangling data on Quorum's backend. He grew up in California and studied computer science at Yale. Before coming to Quorum, he worked on data analysis and visualization for the Yale Environmental Performance Index. He likes going for runs, reading science fiction and fantasy novels, and playing board games and video games.
Simon Gawlik
Software Engineer
Simon is a full-stack software engineer on Quorum's team. Born and raised in Germany, he attended Harvard and Oxford where he was on the rowing team. On his first job as a tech consultant he found his passion for software development. He experiments with cooking and home improvement in his free time.
Mary Carmack
Software Engineer
Mary works on Quorum's backend team helping to expand and maintain the thousands of datasets in Quorum's database. Mary studied Electrical Engineering at Harvard and was a member of the Varsity Women's Crew Team. In her spare time, Mary seeks out adventures in the mountains.
Maya Wei
Software Engineer
Maya works on Quorum's frontend team helping to expand Quorum's public affairs and stakeholder management tools. Maya joined Quorum from a stint working on Hillary Clinton's campaign and hails from the University of Texas at Austin where she received her MS in Computational Science, Engineering, and Math and Brown where she studied Geophysics.