Blog
The Importance of Media Monitoring for Public Affairs Professionals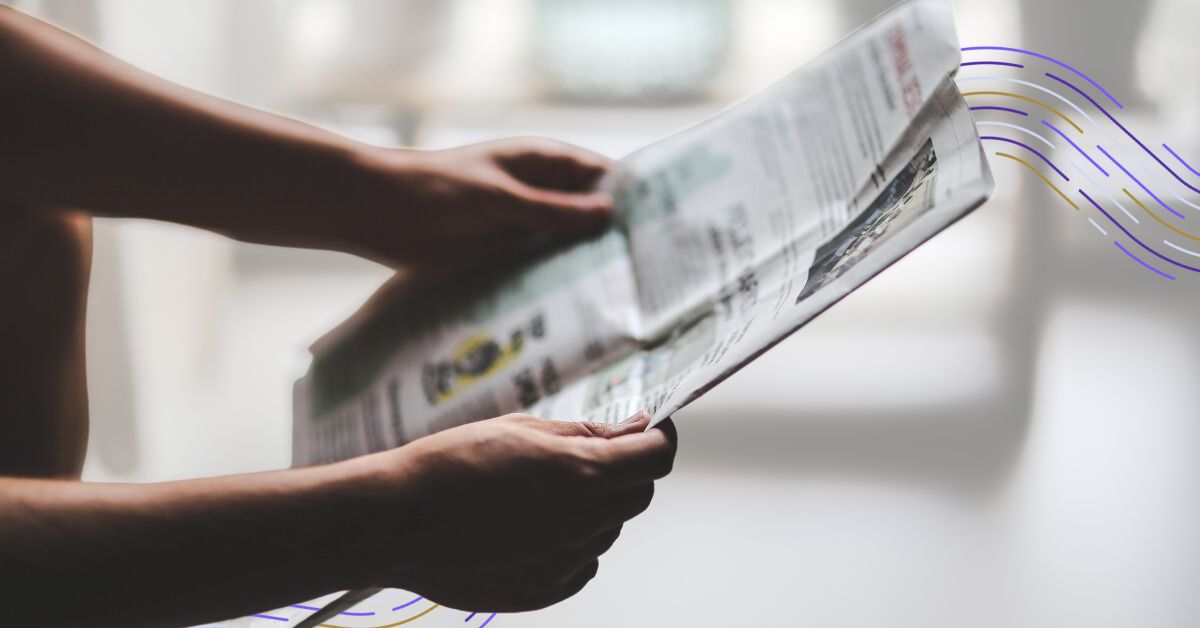 Have you ever been at a social gathering and everyone is talking about the latest reality TV show that you know nothing about? People are throwing around names and talking about such and such's recent meltdown, but you're just standing in the corner, quietly waiting for someone to change the subject. It's not a great feeling, but at least the stakes are low.
Now imagine a similar scenario, but it's a work meeting and someone asks you what you think about the recent op-ed in the Kansas City Star directly related to your number one issue. The only problem is that you haven't read the op-ed and don't even know if it's for or against your cause.
This is a nightmare for public affairs professionals.
Fortunately, this nightmare can be avoided with a media monitoring system that keeps you abreast of the latest stories in your field.
Whether you're a lobbyist representing a corporation on Capitol Hill or a grassroots organizer trying to affect change at a local level — you need to know how people are talking about your issues. In today's era of "fake news" and misinformation, this process has become more critical, and arguably more complex, than ever before. In this blog post, we'll explore the concept of media monitoring, why it's crucial for public affairs, and how to effectively implement it with the help of Quorum.
What is Media Monitoring?
Media monitoring is the process of tracking various media outlets — including newspapers, magazines, journals, broadcasts, websites, and social media platforms — for specific keywords and phrases relevant to your field. The objective is to stay up-to-date on the latest news, trends, and discussions that could impact your organization or sector.
In the public affairs domain, media monitoring aids professionals in understanding public opinion, gauging sentiment towards policies or organizations, tracking policy changes, identifying potential risks and opportunities, and responding to them in a timely manner. By being informed in real-time, organizations can swiftly react to developing situations, manage crises more effectively, and proactively shape their communication strategies.
Why is Media Monitoring Important for Public Affairs?
Without media monitoring, you risk missing important information and opportunities to shape the conversation around your organization or industry. You might also get caught in nightmare scenarios like the one in the introduction.
Informed Decision-Making: Real-time access to information enables organizations to make informed decisions. Understanding the public's perception, the stance of influencers, or the strategy of competitors can guide campaign planning and crisis management.
Reputation Management: By identifying potential threats in the early stages, organizations can take proactive steps to mitigate risks. It could be a brewing PR crisis, policy change, or a reputational threat posed by misinformation or negative press.
Opportunity Identification: Media monitoring can reveal unexpected opportunities, such as emerging trends, changing public demand, or competitive shifts. For example, through you could identify districts where the community feels very strongly about an issue but that issue is being ignored by their representatives.
Benchmarking & Performance Tracking: Tracking media coverage over time helps assess the effectiveness of PR strategies, tracking policy impact, and benchmarking against competitors.
Competitor Intelligence. Your organization needs to know if your competitors are gaining or losing traction in the news.
Identifying Champions & Detractors. Just like how organizations have champions and detractors in public office, organiztions also have champions and detractors in the media. Knowing which journalists or publications speak favorably or negatively about your issues can help with your media outreach strategy. You might also be able to pinpoint publications that haven't covered your issues, which present another opportunity.
How Can Public Affairs Professionals Use Media Monitoring?
Now let's get into how public affairs teams can actually set up a media monitoring system.
1. Identify Your Objectives
At Quorum, we always like to begin with the end in mind — one of the habits of successful people identified by Stephen Covey. For media monitoring this means determining what you want to achieve with media monitoring. It could be tracking a specific issue, understanding public sentiment, monitoring competitors, assessing your media presence, or simply keeping tabs on brand mentions.
The second part of this step is to determine your keywords. List the terms related to your objectives, including your organization's name, names of key personnel like senior leaders and public officials, product or service names, policy-related terms, industry buzzwords, etc.
2. Set up alerts
Once you know what you want to achieve, it's time to set up alerts. Use media monitoring tools, like Quorum, to set up alerts for mentions of your issues, organization, competitors, and industry across various media channels. The most basic level of alerts is using something like Google Alerts, but this isn't the most efficient or effective.
Quorum's media monitoring platform allows teams to track print news, broadcast news, local news, social media, and even podcasts. You can also set how often you receive alerts so you aren't overwhelmed with emails.
3. Analyze Media Coverage
After a story comes in, your team should categorize it so your team can stay organized. One basic way to organize coverage is to perform a quick sentiment analysis, then tag the article as positive, negative, or neutral. Many Quorum users like to label items as important or unimportant or add stories to lists they can quickly view in a dashboard. Another option is to assign a story to a team member for follow-up.
4. Respond to Coverage
After a story comes in, your strategy might include responding to the coverage — especially if the story is negative or in opposition to your organization's viewpoint. Responding could mean reaching out to the journalist who wrote the story and offering your organization's perspective. It could also mean reaching out to other news organizations and providing them with a scoop they can use to write a new story from a different angle.
For positive stories, respond to the journalist and let them know your organization's impact on the issue. You can also showcase the good press on your website, social media, newsletters, or action centers.
Quorum includes a database of press contacts so you can quickly compile and save lists of reports covering your beat. From there, you can track your interactions with journalists to help build stronger relationships.
5. Report on Your Success
Reporting on your media monitoring strategy is essential to evaluating your public affairs efforts. Your reports should offer a clear and concise overview of your media presence and the impact of your public affairs strategies. Metrics to report on include earned media, return on investment, and interactions with reporters.
Quorum offers auto-updating reports to allow organizations to stay on top of their media monitoring efforts without getting bogged down in spreadsheets. With our automatic reports, you can see the latest press and social media mentions, how topics are trending over time, how many emails you've sent to journalists, and much more.
The Quorum Advantage
Quorum is a comprehensive public affairs software platform that offers a robust media monitoring solution, along with a suite of other public affairs products like legislative tracking, designed to help teams understand and influence public policy and discourse.
With Quorum, you can monitor local and national news and connect with journalists — all in one place.
Check out an interactive demo: