Blog
How to Build Action Centers That Mobilize Advocates (With Examples)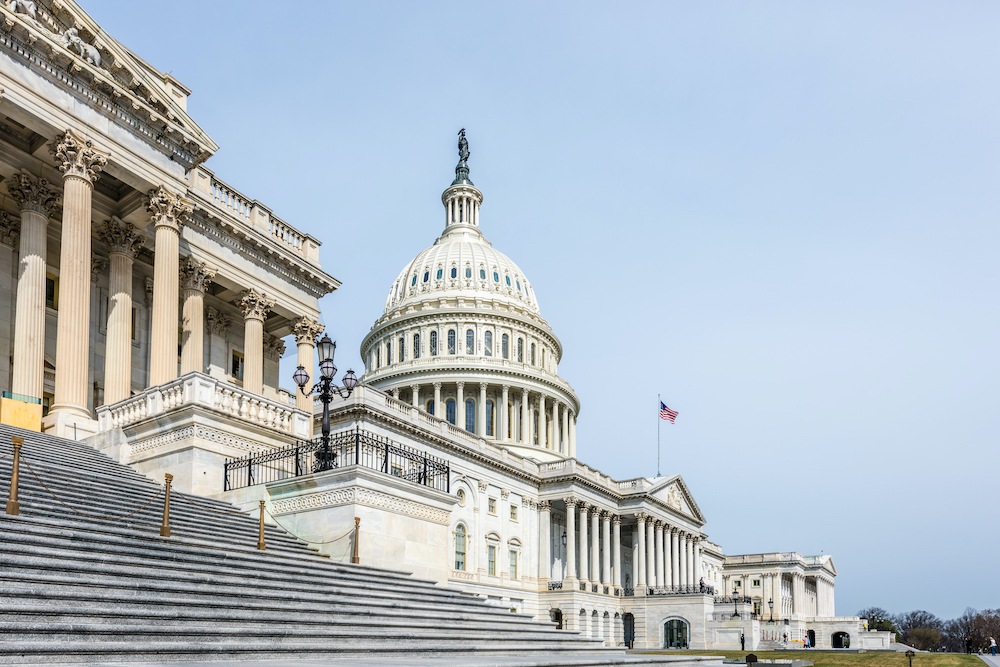 Your grassroots advocacy website, also known as your action center, is often the best tool for mobilizing supporters to achieve your advocacy goals. However, simply having a website is not enough. Your action center needs to encourage supporters to take action. Here are 8 best practices for creating an effective action center:
1. Make It Easy to Navigate
Make your menu bar prominent and clearly labeled so supporters can easily find what they are looking for. Avoid overwhelming your supporters with too many options and organize your content in a logical, intuitive way.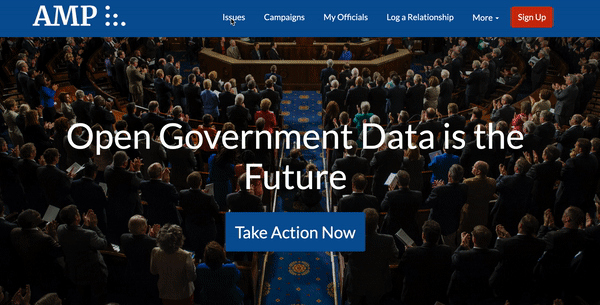 To get started, ask yourself this basic question: What do I want people to do when they land on my website?
For most grassroots organizations, the primary goal is for visitors to participate in a grassroots campaign. The secondary objective is often to educate visitors so they are more likely to participate in a campaign later on.
With that in mind, your navigation should make it easy for people to find ways to participate.
2. Match Your Branding
Use your organization's brand colors and logos to give your action center a professional, cohesive look. This not only lends credibility to your website but also helps supporters make a visual connection with your organization. If someone lands on your action center and it doesn't look anything like your brand, they might be skeptical and not take action.
3. Don't Bury the Lede
Make your pitch and present a call to action (CTA) at the top of your page. You don't want to "bury the lede," as they say in journalism, which means to hide the critical information. To use another journalism term, it is best to have your CTA "above the fold." In the digital age, this means people shouldn't have to scroll too far to find what they're looking for.
It's usually better to stick with a single CTA. Multiple CTA's can confuse visitors.
4. Lead with High-Impact Images
Your hero image (the primary image at the top of your action center) is the first thing visitors see, so it better be captivating. Use high-quality, impactful images that align with your cause to make a solid first impression and motivate supporters to take action.
Avoid stock images and opt for photos of actual advocates in action.
5. Provide Learning Resources
Only some people are ready to take action right when they land on your action center. Sometimes visitors need additional education on your issues before deciding to participate. Use your action center to showcase learning resources that explain your issues and why they are important.
You can create these resources yourself or link to external sources like news organizations.
6. Showcase Multiple Options
Different supporters have different priorities, so displaying multiple policy issues increases the likelihood of supporters finding an issue they care about. Explain each topic and provide actionable steps for supporters to take. Additionally, your action center should include different ways for supporters to take action. Quorum Grassroots has 14 campaign types, ranging from sharing a campaign on social media to commenting on pending regulations.
7. Illustrate Impact with Numbers and Statistics
Using numbers and statistics can help supporters better understand the issue landscape and connect their emotions with concrete steps toward a solution. Use infographics, charts, and other visual aids to illustrate the impact of your advocacy efforts and motivate supporters to take action.
Not getting enough actions to make your visuals impactful? Drive more engagement with gamification. By making advocacy a friendly competition, you encourage more people to participate by giving them a chance to win prizes or get their name on the leaderboard.
8. Include Testimonials
People are much more likely to take action if they can read about other people's experiences. Consider including a testimonial from super-advocates that tells a story about how getting involved has impacted them and the issue.
---
Following these best design practices can help you create an effective action center that drives action and achieves your advocacy goals.
See how organizations can use Quorum to build impactful action centers that drive more grassroots actions:
Ready to level up your grassroots website?
It's easy with Quorum. Simply choose a design theme to get started – no coding (or design) skills required.