The Congressional Productivity Index highlights weekly and historical legislative productivity, as well as trends in dialogue on Capitol Hill. We are excited to introduce our first edition of the WCPI for the week of June 16th through 23rd.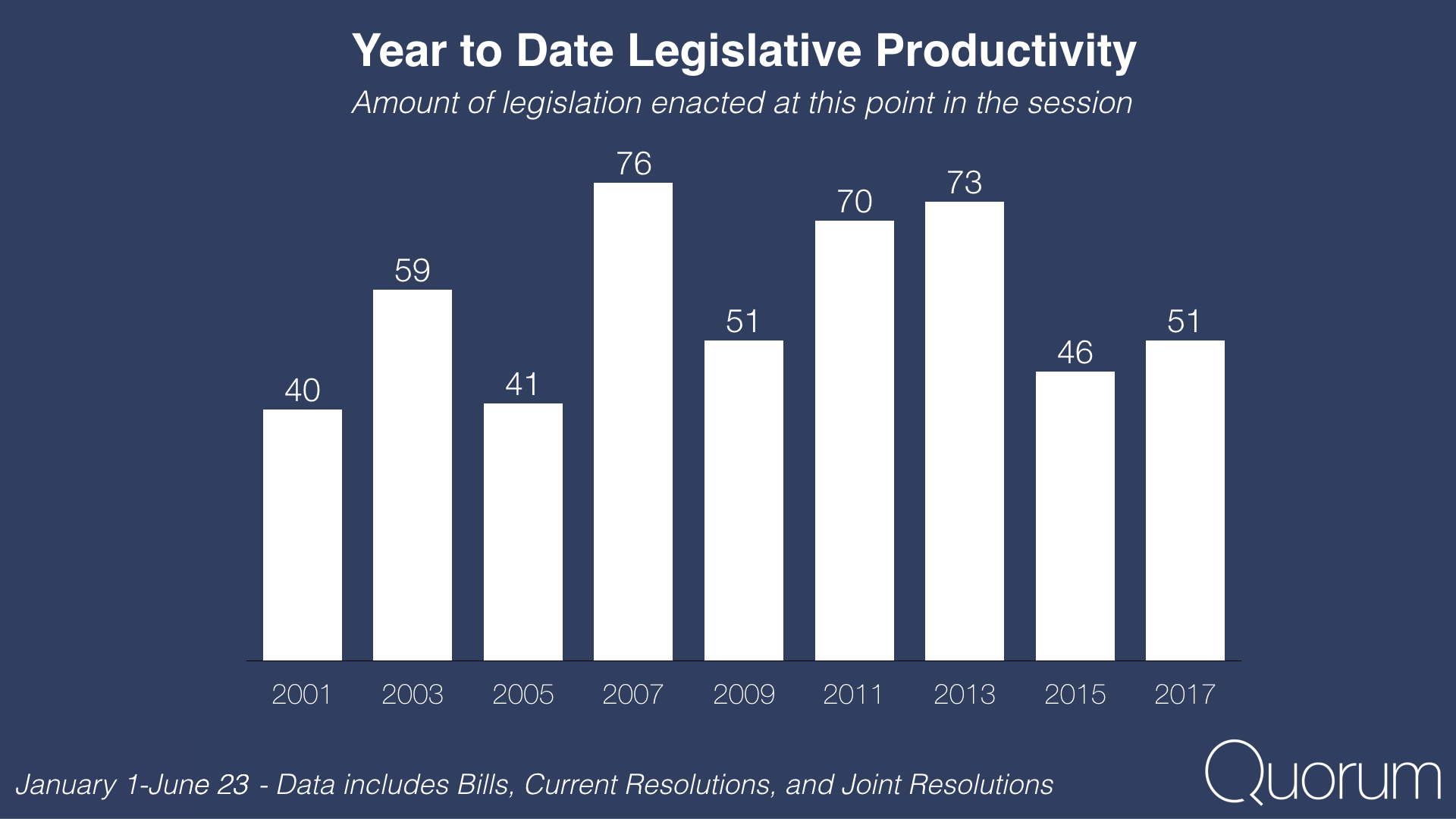 If you've got feedback or a statistic you'd like to see tracked, drop us a line at trent@quorum.us
Want to receive the WCPI in your inbox every week? Subscribe here.